There are significant opportunities following Colombia's election of its first leftist president.
Last week, Colombians made history as they elected their first leftist president.
In what the international community has called a free and fair election, Gustavo Petro, 62, defeated 77-year-old independent candidate and wealthy businessman Rodolfo Hernandez. The outgoing current president, Ivan Duque, who beat Petro in the 2018 presidential election, was not eligible for reelection.
Petro and his vice president take office on August 7th, and only time can tell the impact this presidential election will have on the country and global investors over their four-year term.
Colombia's Presidential Elections
Running on a platform of ambitious change, Petro, an economist and former mayor of Bogotá, received 50.4 percent of the votes in the June runoff election. Former president Duque congratulated Petro on his victory.
The winning presidential candidate narrowly defeated his closest opponent, who ran on a populist platform of anti-corruption efforts. Ironically, Hernandez, Petro's political opponent, who made his money in real estate and had no affiliation with any political party, is awaiting trial for corruption while he was the former mayor of Bucaramanga.
The Two-Round Election System
Both Petro and Hernandez beat out the other candidates in the first round.
Before the day of the runoff election, Hernandez was a clear favorite among the establishment. A series of gaffes and scandals coupled with a lack of a concrete plan for the country ultimately led many Colombian citizens to decide on Petro.
As a result of the presidential elections, Colombia has become the latest in a growing list of countries choosing anti-establishment candidates as leaders.
In Latin America alone, Chile's president is a former protest leader, and a Marxist school teacher leads Peru. Brazil's pending presidential election appears to be headed left as well.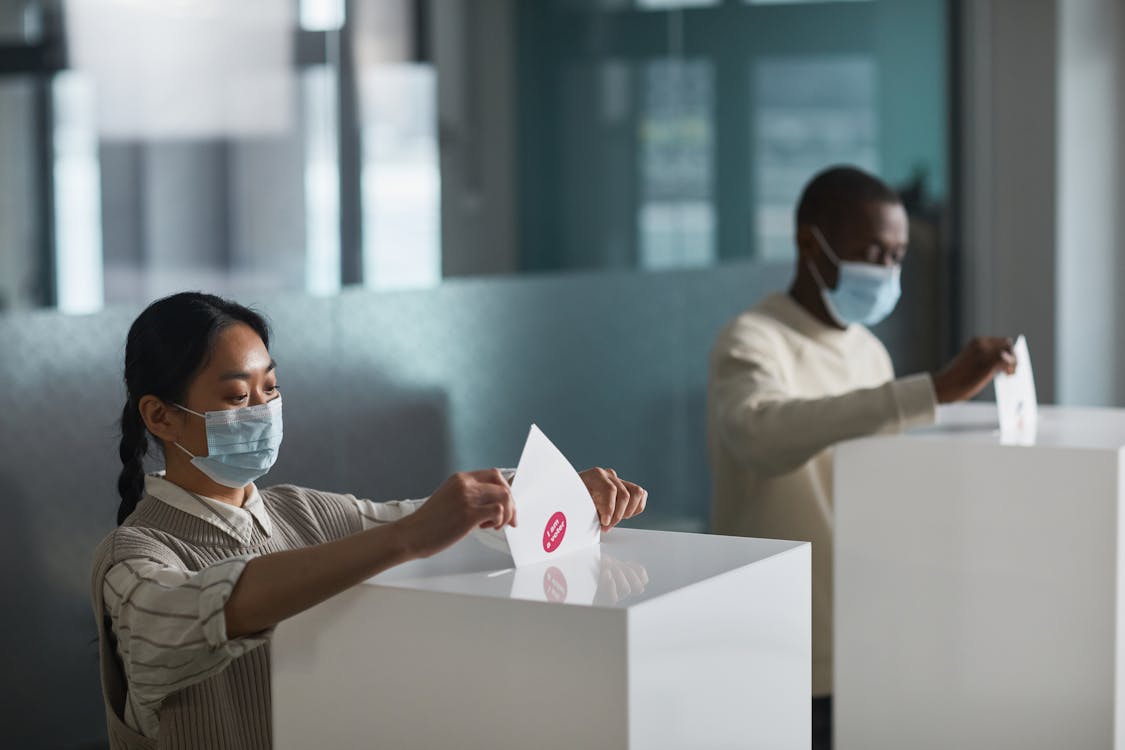 A Rejection of "Business as Usual"
Traditionally right-leaning, the first leftist president in the country's history represents a clear departure from typical Colombian presidential candidates.
Most former presidents have been pro-business and encouraged foreign investment in extractive industries.
But many Colombians are fed up with corruption, traditional politics, and the political establishment in general. Citizens in the third-largest nation in Latin America have grown tired of past Colombian presidents promising change in the presidential elections but not following through.
People crave social changes in a country with widespread discontent, where 39 percent of the population lives on less than $89 per month. Colombian voters, especially younger demographics, have rejected politics as usual.
Gustavo Petro, a Different Kind of Presidential Candidate
For ten years, starting when he was a teenager, Gustavo Petro belonged to the illegal guerrilla group M-19. But as an economics student during the day and an idealogue by night, Petro wasn't a terrorist. He didn't fire guns, wasn't involved in the major operations of M-19 in the early 1980s, and had little influence on the group's decisions because he was so young at the time.
After demobilizing during a peace process, the former rebel entered politics. Along with other former group members, they formed the M-19 Democratic Alliance, the party with which Petro launched his political career with a run for Senate in 1990.
The election of a former rebel represents a further departure from the country's traditional presidential politics. Former members of guerrilla groups have often been marginalized for the perceived association with armed conflict.
However, Petro has nearly 30 years of traditional political experience. He was a former senator and representative for many years, and spent 2012-2015 as mayor of Bogotá. In stark contrast to his rival, Petro had a net worth in 2020 of only $59,000 USD.
Petro's running mate Francia Márquez brings her own "first." The 40-year-old Afro-Colombian environmental activist will become Colombia's first vice president with African heritage.
"Another Colombia" – The Ambitious Agenda of a Leftist President
Following Colombia's 2022 presidential election, Petro plans to reform much of the country's economic system.
As a presidential candidate, Petro's big promises included halting new oil exploration and heavy protection for local industries, mainly farming and manufacturing, through import tariffs.
Despite Colombia's dependence on liberalized commerce, Petro promised to renegotiate trade agreements, which could bring about significant opportunities.
Social Reforms
Petro's presidential candidacy also played heavily on planning massive social reforms.
In an era of widespread discontent, campaign trail promises include reforming the health system, rebuilding ties with Venezuela, and offering public sector jobs to anyone who wants one.
Paying for these campaign promises will likely require Colombia's first leftist president to raise taxes on the ultra-rich. Petro's proposed wealth tax would apply the same tax rate to dividends (currently 10%) as salaries (39%) for the top 4,000 largest fortunes.
Potential Impact on Colombia and Foreign Investors
Colombia has long maintained strong diplomatic relations with the United States. South America's 5th largest country has traditionally been Washington's strongest ally in Latin America, especially on security policy and trade measures.
Much of the western world, including other countries in Latin America, will be watching Colombia's political landscape closely.
Colombia's Relationship with the U.S.
Within days of Petro's victory, United States President Joe Biden called to congratulate him and Marquez on their election.
Although Petro plans to renegotiate existing trade deals and take a new approach on illegal drugs, they both agreed on maintaining their strong historical approach of mutual respect and partnership. Further, they agreed to continue discussions on climate change, healthcare, and the 2016 Peace Accord.
Washington will also find common ground with Gustavo Petro and his vice president on clean energy and human rights issues.
Colombia's Illegal Drug Trade
Gustavo Petro argues several points that run counter to traditional measures to fight the illegal drug trade. The former rebel proposes defining a peace agreement with ELN (Colombia's National Liberation Army), a terrorist organization according to the U.S.
Earlier this year, Petro told Cronica that the current U.S. Anti-drug policy was not working, and as an alternative, prefers to peacefully dismantle drug trafficking by incentivizing farmers to produce something besides the coca plant (a core ingredient in the manufacturing of cocaine). As violence in rural areas is curbed, the agricultural industry stands to benefit the most, as seen back in 2017 when peace agreements were signed with the FARC guerilla group.
Oil Exploration and Colombian Exports
Oil and coal have long been core tenets of Colombia's exports. During the Colombian presidential race, Petro and his running mate pledged to gradually phase out oil and coal, instead focusing on sustainable agricultural exports.
Although Petro is unlikely to reverse existing oil, gas, and mining contracts, some industry insiders are cautious about the effects on their businesses and the country's finances. Extractive industries are currently a major contributor to Colombia's economy, making up over 50 percent of Colombia's monthly exports and up to 8 percent of GDP.
Petro, however, is aware of the challenge. He proposes offsetting missing oil revenue through a long-term shift to agriculture, with increased tourism bridging the short-term gap.
If Petro moves as he pledged in his campaign, there's a major opportunity for agriculture investments in the near term. To quantify it, Colombia's agriculture sector needs to grow 600 percent to match the contribution of mining and oil.
On the first trading day after the election, the Colombian peso dropped 3 percent against the U.S. dollar but has been relatively stable in the following week. A weaker peso further helps the many Colombian companies and farmers reliant on exports.
Roadblocks to Petro's Agenda
Although president-elect Petro will enter office as the preferred candidate, many proposed changes will be complicated to implement.
Normal Checks and Balances
The country's vigorous democratic checks and balances will provide a backstop. Under normal circumstances, implementing the radical reforms promised in the 2022 presidential campaign will be challenging.
Petro received only a narrow majority of the votes, and the country's first leftist president could expect little support from the existing congress. The left and its political affiliations control less than 30 percent of congress, and it will be hard to push reforms through the market-friendly parties who currently hold 57 percent of the votes without pacifying pro-business groups.
Colombia's constitution protects the central bank's independence, regardless of the ruling political party.
Will Petro Live Up to Expectations?
Gustavo Petro's victory is merely the first step. His cabinet appointments, especially the finance minister, will give further clues as to how things will develop in the country.
Towards the end of his presidential bid, Gustavo Petro also reached out to centrists, lessening market concerns. Further, a recently formed alliance between Petro's Historic Pact political party and the Liberal party, a more market-friendly party, could grant him more governability but force concessions on taxes and economic topics.
Initially, volatility may increase following the Colombian election. However, a weaker peso provides an investment opportunity as land, operations, and developmental improvements will all become cheaper, while export prices to the U.S. will continue to rise with inflation. Export-heavy operations will have an incredibly favorable outlook.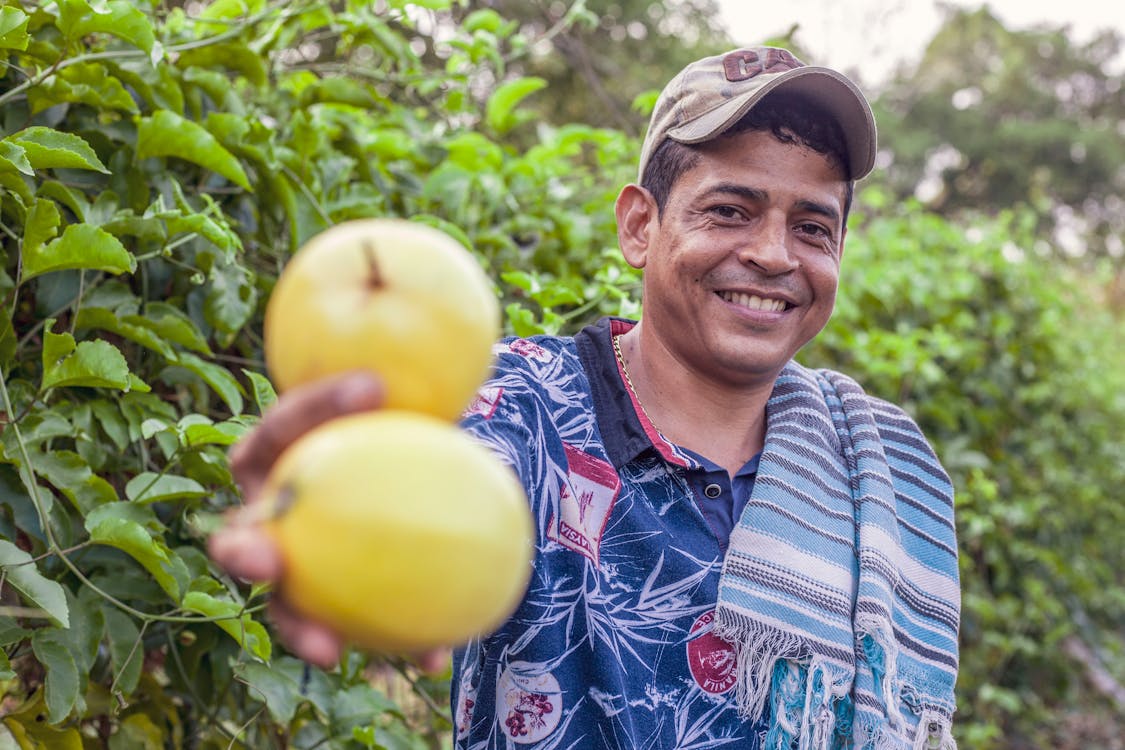 How to Position Yourself as an Investor
In many ways, Colombia and Latin America still make perfect sense for investors. For starters, the International Monetary Fund expects Colombia to achieve more than 5 percent growth in 2022, the fastest pace in the Americas.
More specifically, Petro's "avocado economy" will undoubtedly attract more investments into agricultural land, jobs, and infrastructure. Further, product sales to the U.S. are all in dollars. Domestic farmers and exporters can expect higher revenue but cheaper operations costs if the Colombian peso weakens, pointing to a better and more profitable future for all stakeholders.
All signs point towards Gustavo Petro being beneficial for the country and investors, especially considering his long history of political experience. A push for sustainable exports, the desire to incentivize farmers to grow plants not connected to the illegal drug trade, and a weakening peso make Colombian agriculture an attractive investment.
Enter your contact info below to learn how your portfolio can benefit from this historic shift in Colombia, and the subsequent favorable environment for foreign investors.